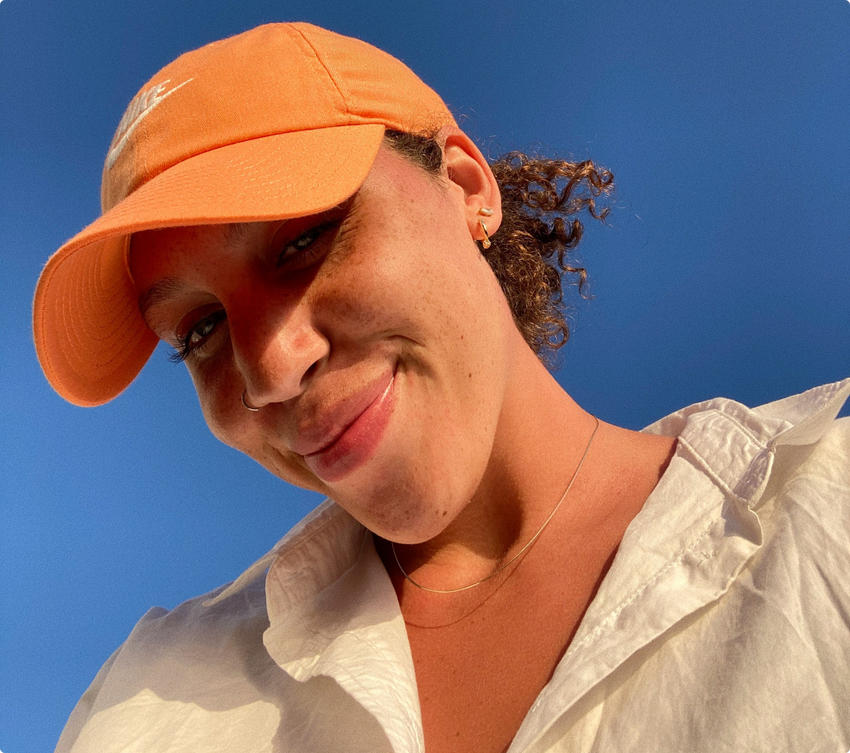 Gabby White
"embrace the past,
but live for now."


multitudes

what are your multitudes?




connector

creator

daughter

chef

active

identity

how do your multitudes intersect
and affect your lifestyle?



being a connector, that source of connection between all of these people applies to everything i personally enjoy. i love doing things and experiencing life with people who enjoy doing it as well.
home

top habits that help you create peace
of mind at home




reading in my bed so i don't go on my phone — it works sometimes but not as much as i would like


walks — just to get outside, letting my mind roam and let myself have the freedom to let my thoughts go where they want


products

top products that help you "do it all"






matcha for smoothies + drinks

face roller means invigoration

deodorant helps me feel clean

sparkling water — Trader Joe's does the trick :)

glossier's balm dot com makes me feel alive
habits

top habits that help you "do it all"



working out helps clear my mind
caffeine like matcha or tea
sleep is basic, but important
grocery hauls help me feel more together when I know I'm going to have a good meal
snapchat makes it easy to take a 5 second video of what I'm doing

 

ahead

what's one change you'd like to see?


i think it's so important to still have difficult conversation, even with all the conversations happening in the world — even if you might not agree with them, you can still understand their thought process.
---