The Approach
We pursue sustainability through innovation.
We are a young company – but we don't take shortcuts. We design durable, modular, reusable systems so that when you switch to Cadence, your footprint gets smaller over time. When design and innovation meet a conscious lifestyle, large-scale change can happen.
Single-use is behind us.
The waste that results from single-use industries, especially the portable personal care world, has largely been ignored. In our lifetime, roughly 9 billion single-use plastic travel bottles and 6 billion silicone travel bottles will end up on beaches. Our goal is to make a dent in that number through thoughtful innovation.
This is where design fights waste.
Quality + personalization = less waste
Quality is a word that gets tossed around a lot. At Cadence, we believe that quality is synonymous with integrity, meaning that everything we create should bring you peace of mind knowing they will last a lifetime.
Personalization is two-fold. It means that we design around you and your needs so that you never have to compromise your lifestyle, routine, or the environment when making the more sustainable choice. It's also the ability to customize, and build a flexible, modular system, so that it can expand and change with you – eliminating the need to toss or replace it.
The Details
Cleaning up beaches
Currently, 80% of plastic on the beaches ends up in the ocean. Now, some of it ends up in your Capsules. Our partner, Envision Plastics, collects plastic from beaches around the world by employing local communities – our recent batch of material was collected from the Yucatan and Baja Peninsulas. The ocean-bound plastic then gets processed in California and North Carolina, and currently makes up 20% of a finished Capsule.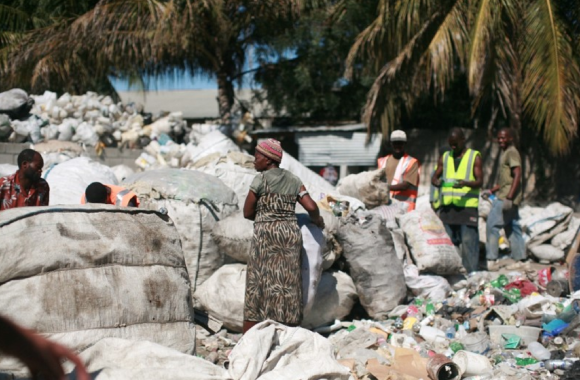 Reusing leftover material
Manufacturing can leave leftover "scrap" material that typically gets thrown away. We're reusing our own scrap by re-grinding it and re-integrating it into our material mix. All of this reprocessed material makes up an additional 30% of a finished Capsule.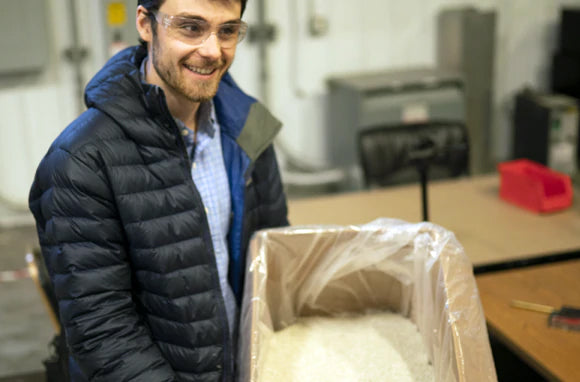 Keeping packaging circular
Every single component of our packaging can be placed in the recycling bin. Our box is made from 100% recyclable cardboard, our shipping labels are compostable and recyclable, and our seed paper is plantable (and grows wildflowers). If you have nowhere to plant it, it can go in the recycling bin, too.