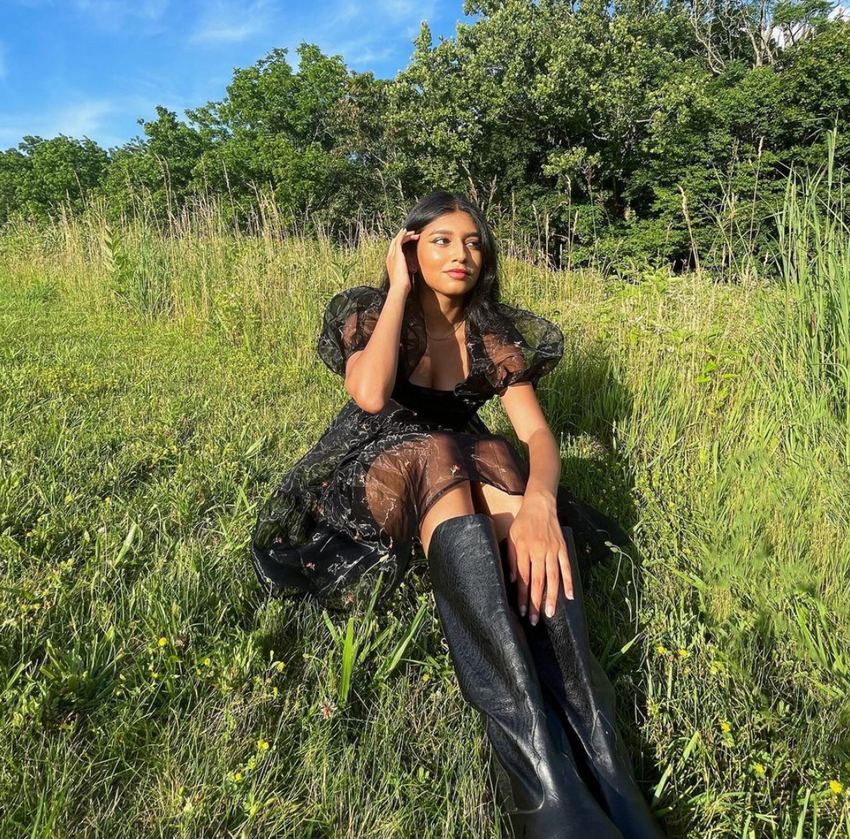 Niharika Chandar
multitudes

what are your multitudes?
 

makeup artist
friend
creative
explorer
daughter

identity

describe your personality in 2 sentences.
 

i'm a mega leo who is passionate about doing the unthinkable and challenging the norm throughout my actions. i am a lover of balance so i can ensure my presence in all that i do, from being a friend to a creative project.
products

top 5 products to feeling put together



for skincare, my guasha with rosehip oil at night

for productivity, notebook for to do lists and random thoughts

for hydration, coconut water

for sustainability, reusable bamboo pads

for sleep, highline wellness CBD night gummies





habits

one habit you've made in the past year that has changed your life

 

working in media can sometimes suck me into a constant digital spiral that is unproductive. after i get through my major tasks and projects of the day, i like to turn my phone off from 6 to 8 and focus on being present by journaling and drawing.
joy

what's the best investment you've made in the past year that has brought you joy?



spending small day trips and even grocery runs without technology or reaching for my phone.

 

sustainability

what's your number one sustainable practice?



my biggest consumption is clothes. so i take inventory of my closet on a monthly basis, to see if there's crucial pieces needed or trends i can thrift for. this helps avoid extra shopping or pieces i'll barely use.
---