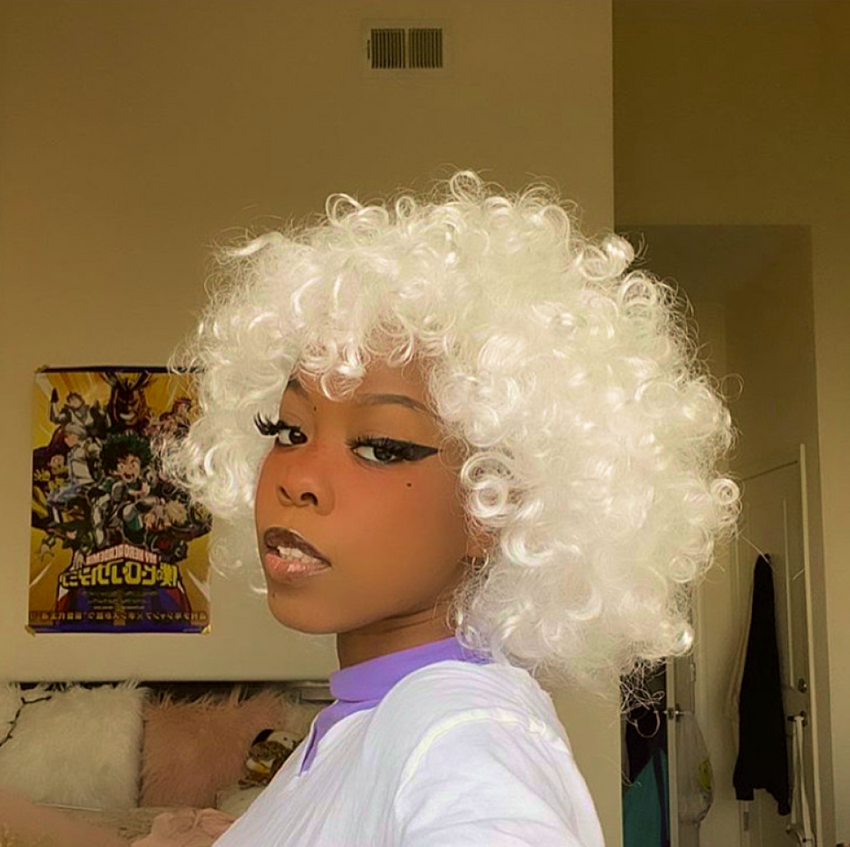 Bria Bailey
"i try to surround myself with joy despite the hardships i may face. i do so by expressing myself through fashion, makeup, art and creating content to share with others who may be like me."
multitudes

what are your multitudes?




activist

creator

big sister

lesbian

artist

identity

how do your multitudes intersect and affect your lifestyle?



as a black lesbian woman i encounter many overlapping struggles and try my best to spread awareness about each and every one of them. i want to be a positive role model for others and use my platform for good.
home

top habits that help you create peace of mind at home



what i tend to do is find a calm place outside of my room that separates me from my bed. i sit at my desk with a soothing playlist in the background to ease my mind and helps me zone out for hours. music is a huge factor in creating this peace of mind, as well as journaling and drawing.

products

top products that help you "do it all"






Camille Rose Almond Jai Twisting Butter
Aveeno Clear Complexion Daily Moisturizer
Thayers Natural Remedies
Clearasil Rapid Rescue Deep Treatment Wash
Josie Maran 100% Pure Argan Oil
habits

top habits that help you "do it all" 



napping
baking
skin care
journaling
drawing

 

ahead 

what's one change you'd like to see?




actions speak louder than words, more people of color should be hired and not just used for diversity purposes, but because they have the same value as their white counterparts. i am more than a token black representative for a brand, i am a person with value and deserve the same treatment as the people in power.
---